Contact Me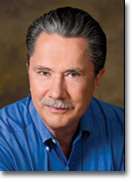 I would very much like to hear about any creative uses you have made of my book or training materials.
I am available for media interviews on conflict management, employee engagement, and related topics.
I am also available for presentations to groups of different sizes – boards of directors, top management teams, or professional organizations.
I may also be able to help you out with workshops or "train the trainer" sessions for your organization.
But please contact the publishers directly for questions about sales or permissions involving my materials. Those are outside my control.
Please feel free to email me at ken@kennethwthomas.net